Lightweight steel toe cap shoes
Lightweight Steel Toe Cap Shoes
Cattells known as the leading lightweight steel toe cap shoe supplier was founded in 1961 by Fred Cattell, he started in the retail footwear industry and grew to have 3 retail stores in the Springs area, trading as Cattell's Shoe Centre. In 2002 the retail stores were closed much to the disappointment of many customers and friends, concentrating mainly on wholesale and retailing of lightweight steel toe shoes. Our trading name changed to Cattell's Industrial Footwear, which is more to the core of our business. The late Fred Cattell's son Rob joined his father in 1964 and in 2010 Rob's son Raymond joined the business.

Lightweight steel toe cap shoes were introduced into the business in 1989. Distributors of PPE are our main clients, over the next few years the industrial business flourished and today we have grown to become the largest independent distributor of lightweight steel toe cap shoes in South Africa. Based in Nuffield, an industrial area of Springs very close to the N17 toll road. Priding ourselves in giving our customers (who become our friends) excellent service and competitive pricing which we are well known for.

Servicing clients throughout the country as well as cross-border, Swaziland, Botswana, Mozambique and many more. Our premises are spacious, over 1,000 sq meters and have over 18,000 pairs in stock and it is seldom that we cannot assist our clients. We stock major South African brands – Lemaitre & Fuel made by Bagshaw Footwear in Port Elizabeth. Bova & SiSi brands which are made by Beier Safety Footwear in Pinetown as well as Bata Industrials in Pinetown and Imported brands such as Rebel Safety Footwear and Caterpillar Industrial Safety Footwear.

With many years' experience in the shoe trade, we take pride in offering excellent service and competitive pricing keeping the safety footwear trade moving at a fast pace. Please contact us to get professional advice for all your needs in lightweight steel toe cap shoes. If we are not available our competent sales team will assist you and if they are stumped they will get back to you with the appropriate answers.

Why choose lightweight steel toe cap shoes?
Lightweight steel toe cap shoes have become an unavoidable part of life for many dangerous professions, particularly in light of increasingly strict health and safety at work laws. Wherever you turn there is a tradesman in a high visibility jacket or a construction worker with lightweight steel toe cap shoes and thick leather gloves. This has also given rise to a massive market for commercially orientated safety boots, which thrives on the requirements of these industries. But do we really need safety shoes in any line of work? 
Cattells have grown in popularity over the last several decades as trade and employment became more and more government regulated. With a paradigm shift towards safety and caring for employees rather than maximizing profits, a huge demand has been created for safety boots and clothing in the work environment. From architects to zoologists, the demand for lightweight steel toe cap shoes specifically, has spiraled to such a degree that even mainstream manufacturers like Puma and Adidas have launched protective lines to enter the market.
All this begs the question 'why use lightweight steel toe cap shoes?' As compared to a regular pair of shoes or boots, lightweight steel toe cap shoes are specifically designed to protect the feet in dangerous environments. Take your average building site for example. A construction site is a dangerous playground filled with bricks, heavy timber, nails, concrete, lethal machinery. In this type of environment, accidents do happen, and they happen frequently. Without using lightweight steel toe cap shoes, there would undoubtedly be far more instances of protruding nails penetrating feet, and crushed toes from heavyweight. If not for properly supported by solid lightweight steel toe cap shoes, these regular accidents would be more severe and cause far more problems for the employees concerned.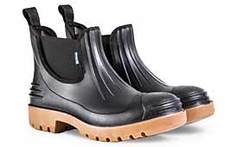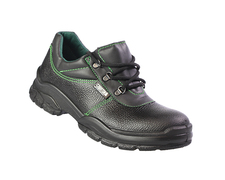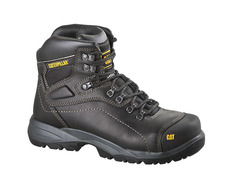 Click Here to look through our lightweight steel toe cap shoe catalog.